Visions America C.D.C. believes that healthcare services should be accessible and delivered to patients and families in need with high regards to quality.
Lots of individuals are in need of quality healthcare services but are unable to receive them immediately, thereby compromising their health.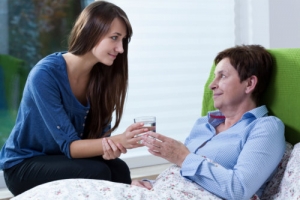 Our team of healthcare professionals can deliver the following services:
Personal Care – Agency PC Aide without Medication Administration, Procedure Code W0202
Personal Care – Agency PC with Medication Administration, Procedure Core W0203
Personal Care Nurse Monitoring – Procedure Code W0204
Personal Care Agency Respite Care – Procedure Code W0206
Family or Consumer Training – Procedure Code W0208
Behavior Consultation – Procedure Code W1724
Our services do not solely focus on assisting the patient and monitoring his or her condition. We also make sure that the members of the patient's family understand what they should do in certain circumstances.
Healthcare professionals with varied expertise will guide and assist the individuals we serve. For inquiries, you may call us at 443-225-5887 or 443-225-5897.