As a non-profit organization, our mission is to uplift and develop minority communities on Maryland's Eastern Shore.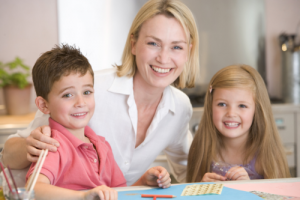 We strive to fulfill our mission in by way of the three (3) arms of the organization:
Housing Development (Certified CHDO)
Residential Healthcare Agency
Visions Housing Entity will:
Present the opportunity for Homeownership
Promote Affordability
Encourage Housing Counseling
Support Continued Education for 1st Time Homebuyers
Visions Partners include but not limited to:
DHCD
NCALL
TDA
RHCD
HUD
HAC News
FHLB
Neighbor Work
PNC Bank
RD
Local Governments
State & Federal Governments
Diverse Housing Contractors
City View
MRDC
ABC
Superior Builders
Priority Solutions
Community Based Organizations
Faith Based Organizations
CHDO
Etc.
VACDC FIRST TIME HOMEOWNER PROGRAM
The first time homeowner program is administered by Visions America Community Development Corporation (VACDC) to assist first time homebuyer's purchase an existing home or newly constructed home at an affordable & sustainability rate. VACDC has four financing options, CHDO, MAHT, CDA & NCALL. At times VACDC has grant money available (HOME Funds) to help with the purchase of the home. The HOME Initiative funds awarded ca n be up to 15% for the investment in housing to be developed, sponsored or owned by "our qualified CHDO. VACDC will determine the amount of the HOME funds needed to make the purchase of the home affordable. HOME funds may be used with all four programs CHDO, MAHT, CDA and NCALL Programs.
I. PURPOSE OF THE PROGRAM
The program is designed to help low to moderate-income family's purchase their first home. Participants are required to attend VACDC's Homeowner Counseling Workshops. The workshops are aimed at helping the prospective homebuyer with information that will allow him her to identify what they want and need in a home, determine how much they can afford to spend on a home, the importance of credit history and the drawbacks of excessive debt, to understand the ongoing financial obligations of homeownership; also to know what to expect at closing and settlement. Helping participants to understand the importance of budgeting skills is a priority. The workshops are mandatory and consist of twelve (12) two (2) hour sessions over (2) six (6) months period. The cost for the workshop and VACDC loan packaging and underwriting fee is $2,000.00 and required to be paid at the settlement of the home. The cost may be included as part of the loan package if the total loan remains within the program guidelines. These fees are only due and payable if and when the participant purchases a home through any of VACDC's programs.
II. ELIGIBILITY REQUIREMENTS
1. The home must be located in Dorchester County.
2. Must be within Household Income Limits for Dorchester County (see last page)
3. Homebuyer must have dependable and adequate income and a good credit history.
4. Total amount of all outstanding liens / mortgages on the property must not exceed the appraised value.
5. In case of owner financing, VACDC will be given the right-of-first refusal purchase, with a 60-day right-to-cure clause in the event of the foreclosure only. An approved attorney will prepare all closing documents with the customer or owner paying these closing costs.
III. HOME VALUE LIMITS
1. The purchase price for the home or the cost to construct a new home by VACDC will be between l4OK & l80K and may not exceed the allowance for the CHDO / DHCD Programs
2. Liens against the home through mortgages may not exceed the allowance or guidelines set by the CHDO / DHCD Programs.
IV. FIRST TIME HOMEOWNER QUALIFICATIONS
A First Time Homebuyer is defined as: a person or a group of people, together with their respective spouse, if any, none of whom have owned a home during the three (3) year period preceding the purchase of a home with HOME funds, provided that the following people may not be excluded from the purchase of a home:
a) A displaced homemaker who, while a homemaker, owned a home with his or her spouse or lived in a home owned by his or her spouse, or;
b) A single parent who:
1. Is currently unmarried or legally separated from spouse
2. Has custody or joint custody of one or more minor children or is pregnant, and
3. While married owned a home with spouse or lived in a home owned by spouse
V. PROPERTY
The home to be assisted by a HOME loan must be a:
a) Single Family Home;
b) Town Home;
c) Condominium; or
d) Manufactured Home
The home must meet HQS inspections by VACDC and closing requires a Third Party Inspection.
VI. "HOME" FUND LOAN TERMS (when available)
1) No interest is charged on the loan.
2) The amount of the loan is forgiven if: (a) Customer owns and resides in the home as his principal residence for five (5) years if loan is under $15,000 and ten (10 years if loan is $15,000 and over, (b) Customer is not in default under the terms of the Deed of Trust Note or any other documents signed in connection with loan.
VII. FINANCING OPTIONS
1) HOME Initiative Funds – Upon award VACDC will utilize these funds to finance construction, land acquisition, pre-development cost and soft cost. Both sites to be developed are in a priority funding area and the funds will target those with incomes at or below 55% of the statewide median income for a four (4) person household, thus contributing to the gap funding needful in the affordability for homeownership to potential clients.
2) MAHT – Maryland Affordable Housing Trust – A partnership to be developed between VACDC and DHCD for assisting in the write down or gap funding for homeownership. VACDC has applied for these funds and awaits announcement of award in November (Letter attached). This program will promote affordable housing for households earning less than 50% of the area Statewide median income by funding supportive services for occupants and expenses for housing development.
3) CHDO – Community Housing Dev. Org. as a certified CHDO, Visions has the opportunity through tax breaks, land acquisition and operating assistance to make homeownership affordable to its clients. VACDC was one of the eight certified CHDO in the state to receive and has an Operating Expense Agreement for fiscal year 2010. As a new CHDO, VACDC is eligible for $ 30,000 to be used for operating expense of our CHDO, such as salaries, training, consultants, supplies & equipment.
4) NCALL / CD A – As a non-profit VACDC has the opportunity of receiving financial assistance by way of low interest loans through these programs for affordability to the clients of Dorchester County which are in a high priority funding area.
Median Income Guidelines
2010 @ 30% of Area of State Media Adjusted for Family Size
| Family Size | Median Household Income | Income Limit |
| --- | --- | --- |
| 1 | $58,000 | $14,600 |
| 2 | $58,000 | $16,650 |
| 3 | $58,000 | $18,750 |
| 4 | $58,000 | $20,800 |
| 5 | $58,000 | $22,500 |
| 6 | $58,000 | $24,150 |
| 7 | $58,000 | $25,800 |
| 8 | $58,000 | $27,500 |
Homebuyers Housing Sessions
Visions America C.D.C. aims to help homebuyers with their major purchase, buying a house. We provide housing sessions where our housing experts, acting as facilitators of every session, provide tips that will eventually guide you with your homebuying decision. Our sessions are as follows:
1. "BUILDING A FOUNDATION"
2. "GETTING STARTED"
3. "THE IO STEPS to HOME OWNERSHIP"
4. "KNOWING & UNDERSTANDING YOUR CREDIT"
5. "CREATING & IMPLEMENTING MY ACTION PLAN"
6. "ADDRESSING the CREDITORS"
7. "AM I READY to PURCHASE MY HOME?"
8. "THE PREQUALIFICATION PROCESS"
9. "SHOPPING for MY DREAM HOME"
10. "SPEAKING the HOMEBUYER LANGUAGE"
11. "THE MORTGAGE APPLICATION"
12. "FUNDING PROGRAMS & RESOURCES"
To get more information regarding the schedules and venues of these sessions, please contact us at 443-225-5887 or 443-225-5897.